Stormy Lifejackets Pty Ltd is a unique business that was founded by Helen Moore in 1993, with the compelling motive of saving lives at sea. It is a family owned operated business based in Hobart, Tasmania.
Following the near death of a family friend on the West Coast of Tasmania, Australia, Stormy Lifejackets was established with one very clear goal – to save lives. Stormy Lifejackets have designed life jackets for everyone on the water with our 23 years of design, development and manufacture resulting in award winning designs.
We are constantly refining and incorporating the latest technologies into our life jackets. Research, innovation and development over the past 23 years has resulted in life jackets that are respected, trusted and above all, worn not stowed!
Stormy Lifejackets are functional, worn for their comfort and save lives because they are worn. Stormy Lifejackets are waterproof, warm and comfortable without being restrictive – you just wear them.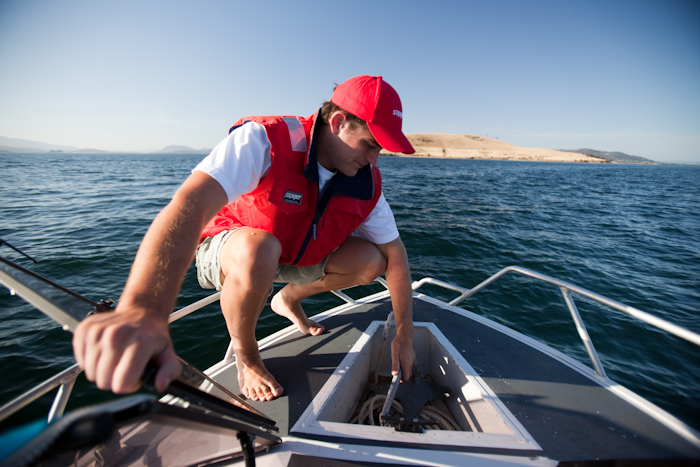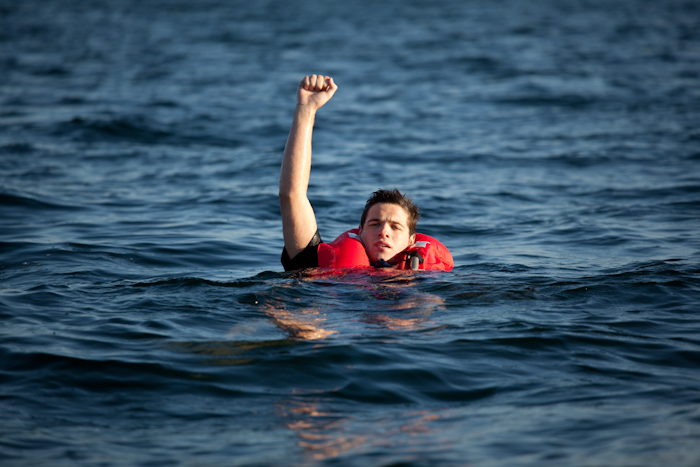 Our life jackets incorporate water activation as standard and will inflate once immersed in water, they offer a blanking cap for manual conversion. In an overboard emergency the life jacket will inflate within five seconds of immersion. If the manual option is chosen by the wearer you simply 'pull down to inflate'. We also offer a hydrostatic. There is always an oral tube back up for partially inflating or topping up if required.
Our life jackets are designed with comfort as our main priority to encourage the use of life jackets for every occasion on our waterways.
We manufacture and distribute a unique range of inflatable life jackets designed specifically for commercial, recreational and industry specific requirements including Aquaculture & Fisheries, Search & Rescue, Fire & Safety, Oil & Gas, Ports and Offshore.
Stormy Lifejackets were first accredited in 1994 with Australian Standard AS1512 followed by AS2227 in 1998. We were accredited by NATA for a period as a testing laboratory. Stormy needed to understand the rigorous testing regimes so developed and implemented our own NATA Accredited test lab in our Hobart factory.
In May 2011 Stormy Lifejackets received full ISO accreditation for our life jackets and harnesses. ISO 12402-3 and ISO12401 (International Standard) and the new Australian Standard AS 4758.1. We passed rigorous governmental processes both nationally and globally to make our life jackets and vests of world standard.
Now in 2016 we can offer SOLAS twin chamber life jackets to complete our commercial range.
In 2014 we developed a service database with its primary goal to record from manufacture to retirement the servicing history of each and every one of our life jackets. The servicing database requires registration by the user who then receives an automated email reminder annually when service is due. Our database records each individual jackets serial no., date of manufacture, the replacement date of the water activation cartridge, expiry of water activated light and deck harness, PBL and AIS. This is maintained for the life of the product.
We have Accredited Service Agents around Australia & New Zealand and have incorporated into our website the records so each user can simply enter the serial number of the life jacket and its next required service date will display. We design our life jackets to last and back them up with our fully functioning servicing history.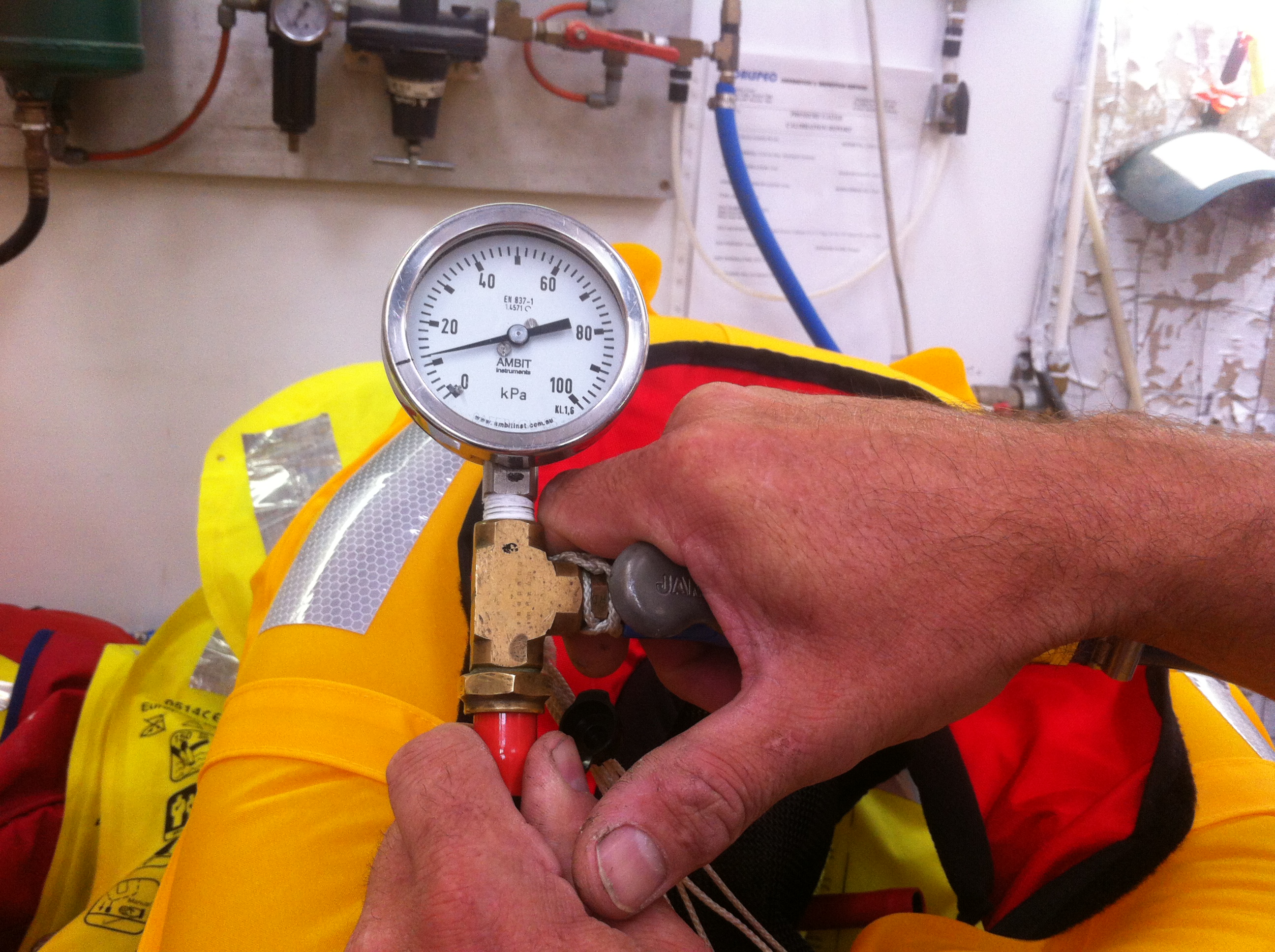 Our goal is to give as many people as possible the opportunity to wear our life jackets enhancing water safety for all users from recreational small boats to commercial industry application through to worldwide distribution.
We are very proud to offer these jackets in the market place because they are the same comfortable, dependable, high quality product that have sustained the growth of Stormy Lifejackets over the past 23 years.
Stormy Lifejackets supplies to a broad cross section of professionals including:
Professional & Recreational Fishermen
Rock Fishermen
Professional & Recreational Sailors
Sea Pilots
Marine Safety & Rescue Authorities
Ferry Operators
Enforcement Agencies
Water Police & Fisheries Officers
Helicopter Rescuers
Australian Antarctic Division
Maritime Colleges & Schools
Aquaculture Industry
Oil & Gas Industries
Volunteer Rescue Organisations